In some cases yes you can, but there are things you need to consider before purchasing the mat.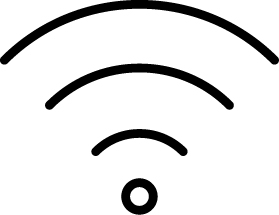 The matt should be thin (like no more than the thickness of a dime)
Your phone should not have a case
The matt cannot have any metal between your phone and the charger
There are many DIYers out there who are taking advantage of wireless charges to create truly unique custom solutions. One guy even made a desk with a built-in charger underneath it – He slides his phone on his desk over the charger, and boom, here comes power. So using a non-slip matt shouldn't be an issue as long as you pay attention to the advice above.
If you need help with wireless technologies, please check out our page on business consulting.