Tampa Bay Area's Best Managed IT Service Provider
What is a Managed IT Service Provider?
A Managed IT service is when a company outsources its tech needs to a trained team that specializes in keeping a company's tech running smoothly. With over 40 years of combined experience, Cellar Door Solutions is the leading provider of managed IT services in the Lakeland and Tampa Bay Areas..
What Does the Service Offer?
Increased Efficiency
Simplify your vendor relationships by passing along vendor management to Cellar Door Solutions Managed Services. With a letter of agency, we can work with your copy machine leasing company, your phone service provider, your internet provider, and more on your behalf. We will negotiate the best deals and help you maintain a seamless, well managed IT environment.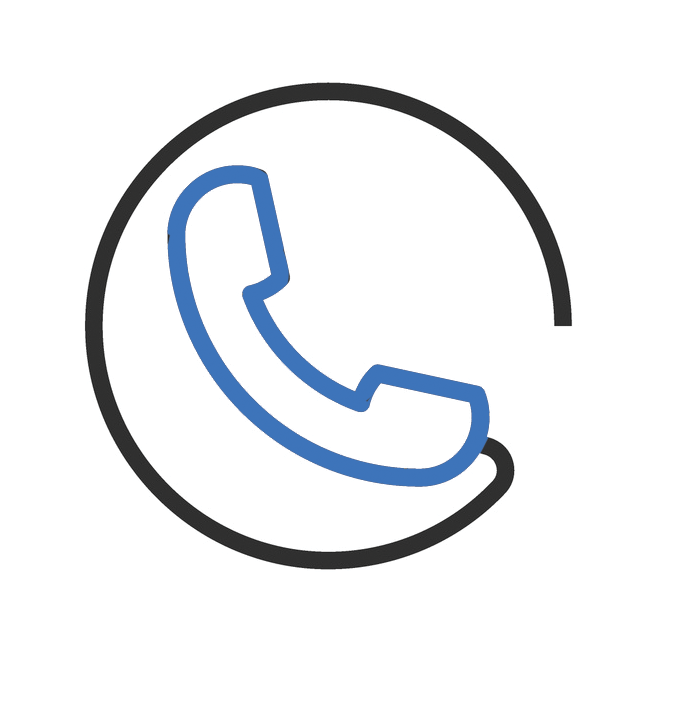 Support You Can Trust
We offer direct phone support, customer chats, and Remote Desktop services and we have local contacts in Tampa, FL. We have certified technicians on-site, including those with Comp-TIA certifications.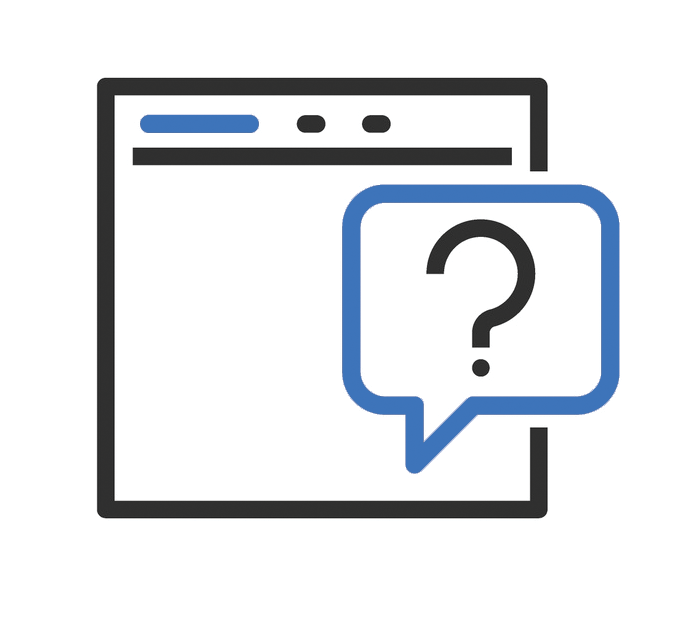 Compliance and Security
Almost all financial transactions today occur using credit cards. Credit cards have specific PCI compliance standards that are required by Banks to be followed.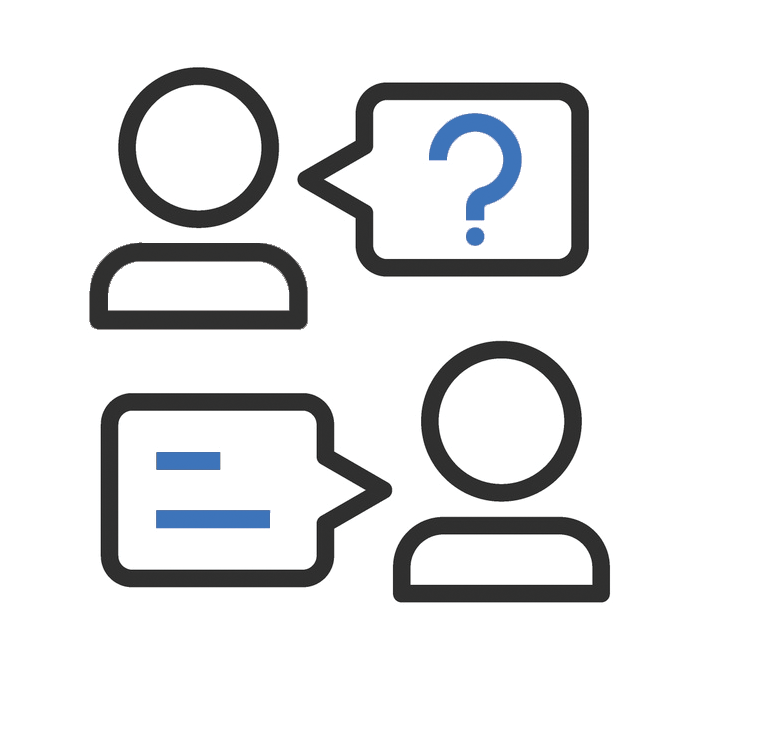 Full Access to IT Professionals
Having a Managed Service Provider is like an in-house IT staff member but without the associated cost. When you work with Cellar Door Solutions, you have access to our knowledgeable staff of IT professionals.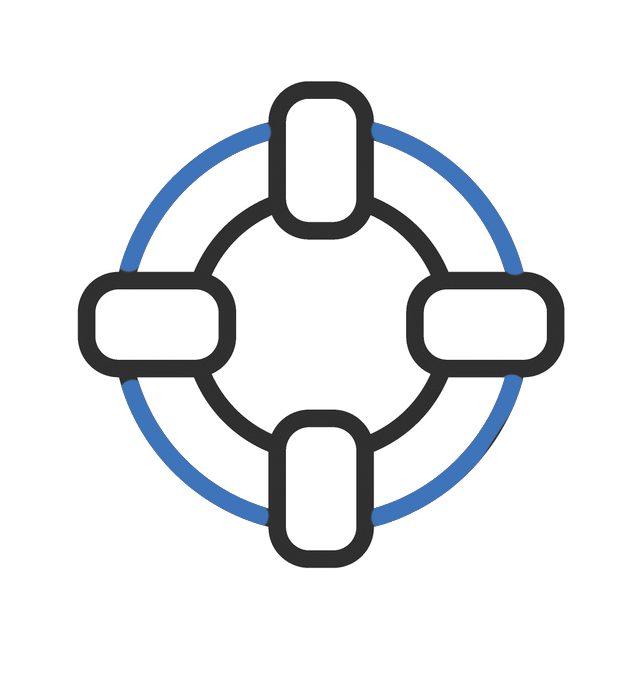 Reduces Risk
One of the largest sources of exposure for a company is through its technology. Data transfers, identity theft, and credit card information are all handled using IT related hardware. That's why it's important to have a company you can depend on to help you with this technology. Using a company like Cellar Door, an MSP who will make sure you're secure.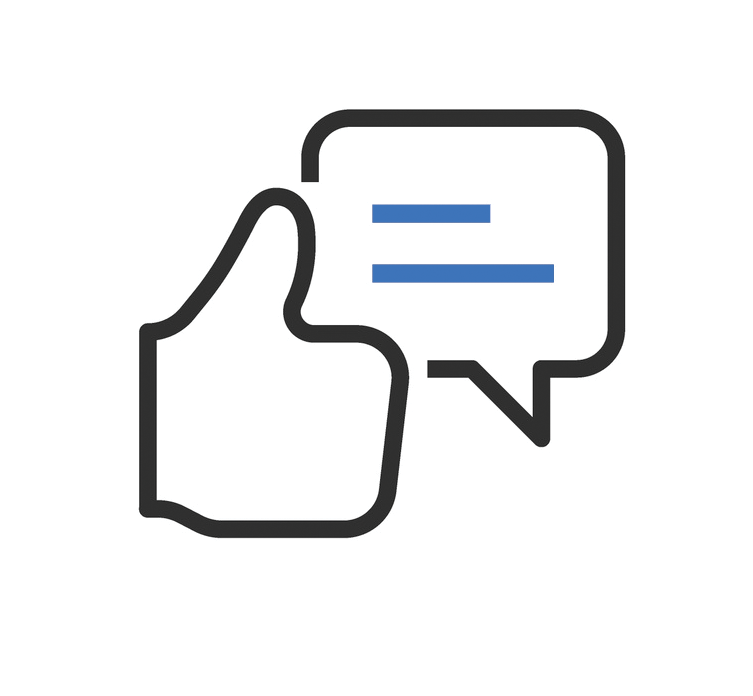 Levels the Playing Field
Larger companies with big budgets and large pools of talent can afford the hundreds of thousands of dollars it takes to staff an IT department. Small- Medium-sized businesses cannot. However, by using a managed IT company, they can still have access to a highly trained and focused team of professionals.
---
How Are Managed IT Services Priced?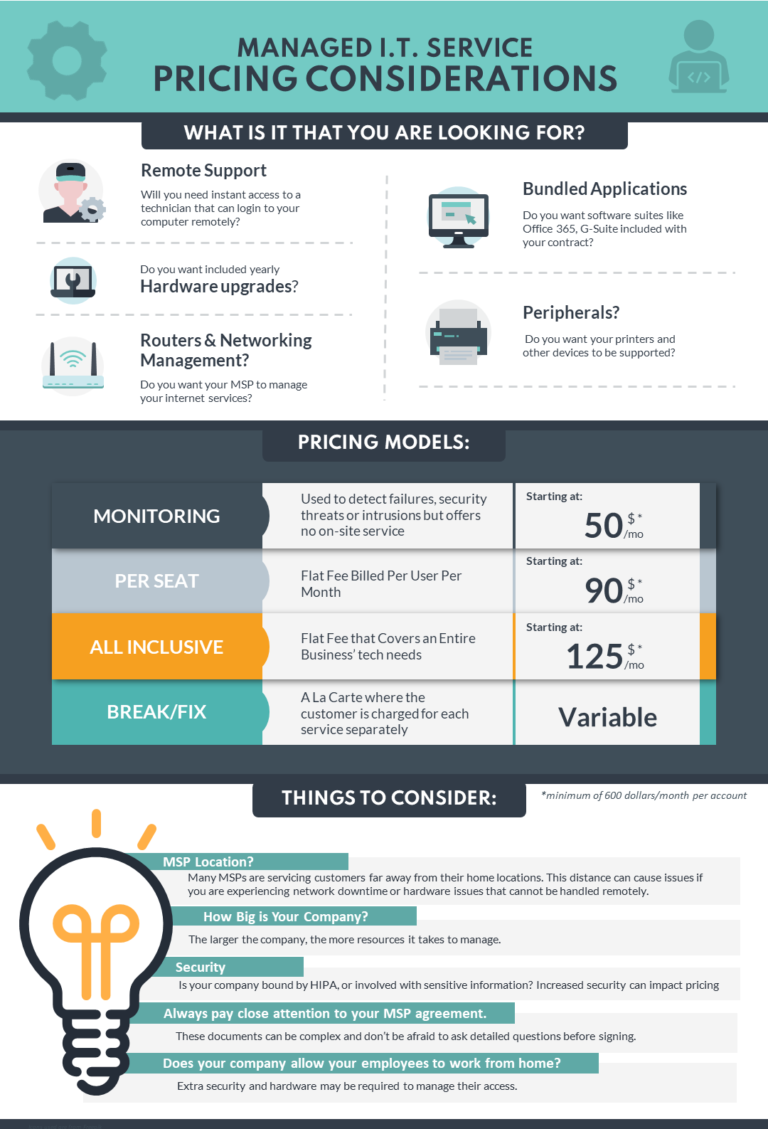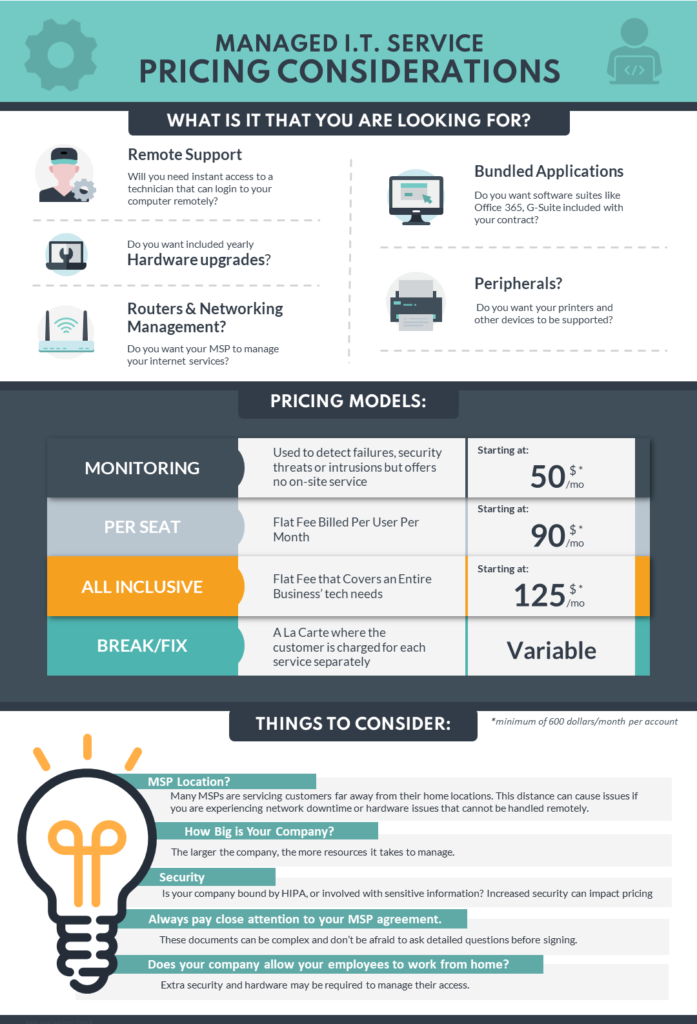 Types of MSP Service Contracts
You Break I Fix
A contract where a negotiated rate is determined before each job to perform a duty. This type of contract is rarely done anymore because there is too much ambiguity with the arrangements, and customers often felt frustrated with the lack of instant support.
A-La-Carte
With an A-la-carte contract, each managed service is picked individually. A-La-Carte used to be popular but has fallen out of favor because customers often felt like they were getting nickeled and dimed for each service.
Per Seat Contract
If a company has ten employees in need of IT support, then they will be charged for ten seats of support a month. Prices here can range wildly, from 20 dollars a month per seat for simple remote support that covers services like email and web browsing to 250 dollars for "all-inclusive" rates. The higher tier of service does come with perks. For example, office software is usually bundled with these plans as well as VOIP services, website management, and yearly security checks.
Watch Our Video About The Cellar Door Approach to Managed IT
863-500-8455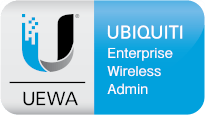 For more information about our services, please contact us at (863) 500-8455 or email us at [email protected] or [email protected].